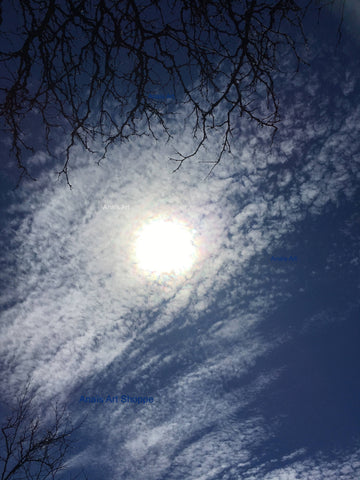 Urban Mystic Sky, Original Sun & Cloud Photo, Digital Download
Mystic cloud in the urban sky! A sunny day in the city! I captured this beautiful mid-afternoon sun and cloud formation in the city of Toronto, Ontario, Canada this Spring. The bright fiery sun in the midst of swirling clouds, a majestic and mystical sight!
You will receive a digital download of this photo, for personal use only, immediately after the order is completed. Only a well-hidden tiny logo will be in the photo, the big text will not be in your photo.
Conditions of sale: The artist retains ownership of all copyright to the image, including the right to reproduce or licence digital images of the original photo and image for commercial purposes. 
Please inquire if you would like to purchase a commercial license for this image.
Charity Donations: With the sale of this set of cards, $1 will be donated to "Habitat for Humanity".
---
We Also Recommend